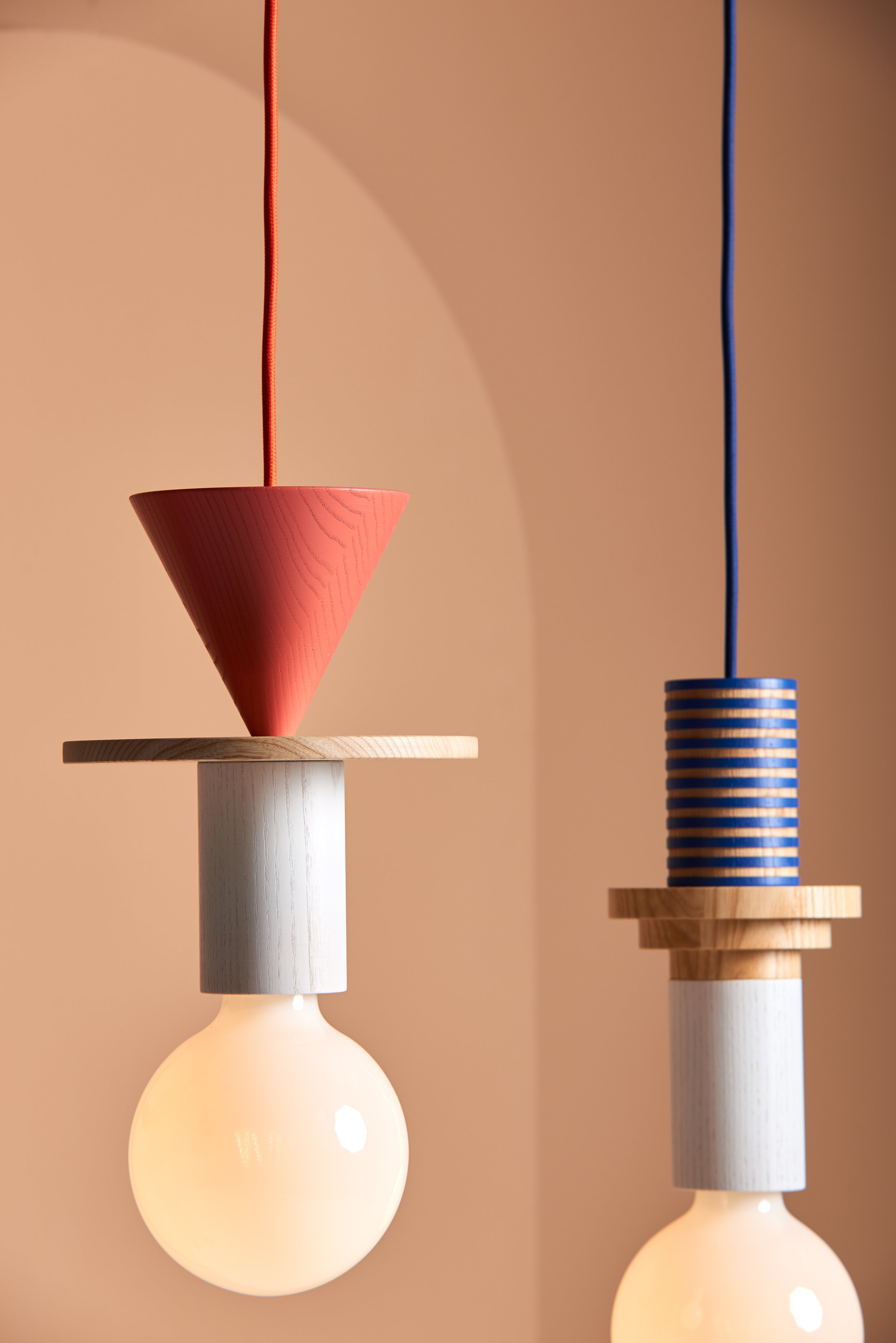 Junit Lamp "Record"
Pricing incl. VAT, excl. shipping
The geometric shapes and intense color palette of the Junit lighting draws inspiration from the Bauhaus movement. By a playful use, the eight different elements of the versatile lamp can be freely combined and spark creativity. Either with a self-composed version or an exclusive compilation of the designer, the lighting brings personality into any home. The bulb complements the colorful lamp with its oversized, milky glass which produces warm, ambient light.
The "Record" lighting consists of 3 elements: A socket with a white finish, a piece with a natural finish and a coral colored element on top. The textile cable color is red.
Details
Design Year 2016
Designer Julia Jessen
Awards German Design Award 2017 'Special Mention'
Dimensions 12cm x 25cm
Material Ash wood
Colors Coral, natural wood, white
Cable 2,5m textile cable
Cable color Orange
Socket Type E27
Suggested Bulb Bulb included, Milky LED, 6 Watt, 2700 K, Dimmable
Features The light consists of various individual elements which you can combine as desired. In addition, ten exclusively curated versions of the light are available.
Handmade in Germany
Ceiling Rose Black or white
SHIPPING
Germany 4-6 days Free
EU 7-9 days 15€
Rest of the world 20 days max. 25€